Web Application Development
This is our core expertise and we are good at PHP Laravel. We can do almost anything you want within the web-based application.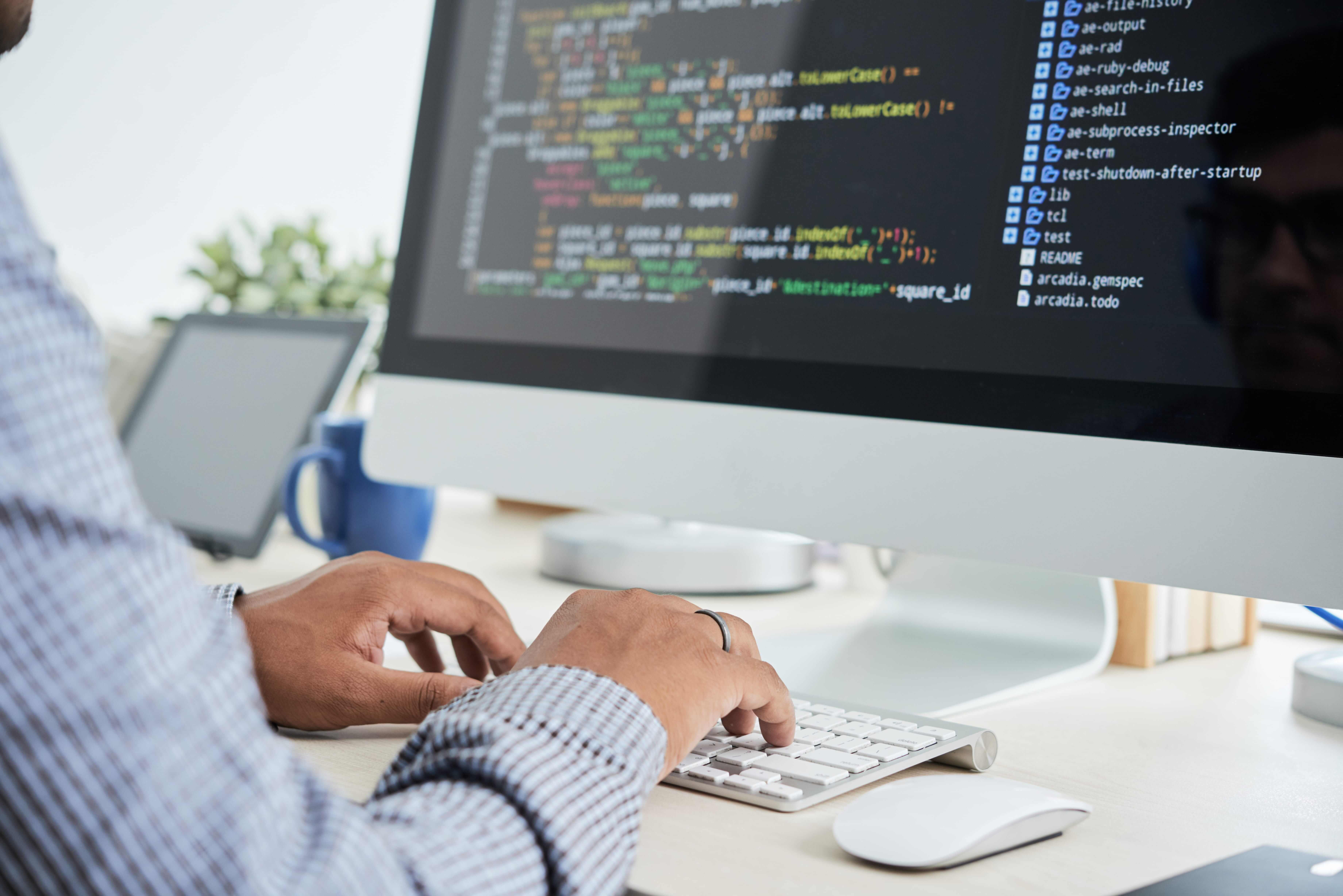 Our web developer & designers are capable of offering affordable and creative website development services to Small or Big Business. Our Web developer team have been consistently producing beautiful & creative application. Now world is moving towards "Mobile First" strategy, treating mobile design as an afterthought is no longer enough. We are an innovative mobile-first web design company who focused on building better online experiences for Cross Browser Optimized Platform for humans and search engines!
We have perfected a clean, economical approach for entering and exiting your custom Website development solution, maintenance and quality assurance processes at the right time, by using the right resources. TheSoftKing is a reputed custom web designing company located in Bangladesh, TheSoftKing gives your website a interactive look, user-friendly responsive interface, nice graphics and visual aspect. Also save 40% on the development cost along with state of the art infrastructure, skilled UI/UX designers and latest trends designs. Our dedicated software development teams are experienced in managing both big and small-scale projects, producing results within short deadlines with a focus on high quality and brand consistency. TheSoftKing Software has become an authoritative option for companies looking for offshore software development services, including supplementing in-house resources in the delivery of discrete project components, integration of the latest technology with existing enterprise infrastructure, creating complex interactive and multimedia environments, and quick development efforts.
HTML
HTML is at the core of every web pages.
CSS
CSS is used by 97.0% of all the websites.
JavaScript
1.8 billion or 98% of websites use JavaScript.
PHP
Over 77% of all active and live websites use PHP.
WordPress
Websites built on WordPress is around 810 million.
Laravel
44779 companies using Laravel as PHP Framework.
TheSoftking has team of skilled web designers & developers, we deliver you a website which is as humanly as possible. That's a promise. Designs that are easily accessible and graphics that are recognizable. We hate infringement, so be assured our designs are always original. We follow a standardized layout across the site to keep it simple for users. Sites that adapt easily to all screen resolutions, sizes and devices. A preplanned architecture to make user act in the required way of application.Rest assured of latest UI/UX designing trends in your project.
Our software development engineers are highly skilled, trained and educated: 80% have an MS or equivalent. We strongly believe that recruiting top talent is the key to impeccable implementation of projects as well as customer satisfaction with the results. Thus, we recruit from top universities and maintain relationships with key professors to make sure we get the best of the best. We keep that talent motivated with interesting work, good pay, continual education and career development.
Supported By Humans
We put special emphasis on customer support. Our dedicated support team is waiting to assist you. We always try our level best to do so.
10
Dedicated Support Staff
50+
Avg. Daily Ticket Issued

Any Custom Idea?
Any awesome idea needs to turn into reality? or any customization needed?
See A Meeting

Facing Technical Issue?
Facing any technical dificulties with our products? Relax! We are here to assist you.
Get Support