Appio - App Landing Platform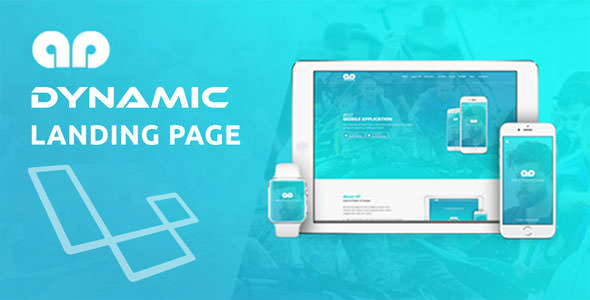 Appio is a App Landing Onepage website Script Developed with PHP Laravel and Mysql. its clean, modern and responsive App Landing Platform Usable for those people who wants to create a apps landing website for his apps. Its unique custom design has 10 different Color Variant thats help you choose the right template for your app and reusable components. its customized for making any iPhone or Android apps landing page or Apps showcase website. It is compatible on all major web browsers, tablets and mobile phones.




Key Features:
➤ Fully Responsive.
➤ Multiple Color Template.
➤ Logo & Icon Setup.
➤ Manageable Header Section.
➤ About Company Setup.
➤ Quality Section.
➤ Feature Section.
➤ Video Section.
➤ Achievements Management.
➤ Suitable Section.
➤ App Showcase.
➤ Subscriber Management.
➤ Team Member Showcase.
➤ Users Review Facility.
➤ Pricing Plan.
➤ Question & Answer.
➤ Easy to Contact.
➤ User Messages.
➤ Manageable Footer.
➤ FunFact.
➤ Social Links.
➤ Intro Video / TVC.
➤ Download Links.
➤ And More…
Demo Access:
Demo Frontend:
http://preview.thesoftking.com/thesoftking/applanding/
Admin Access:
http://preview.thesoftking.com/thesoftking/applanding/admin
Demo Admin ID: admin || Password: admin
Support Facility:
Please send us your product presale query, after sales developer support request, customization project and any other queries to our dedicated support:
[email protected]
19 Sales
First release

26th July 2018

Last update

06th April 2020

Compatible Browsers

IE6,IE7,IE8,IE9,IE10,IE11,Firefox,Safari,Opera,Chrome,Edge,

Software Version

PHP 7.x,MySQL 5.x,

Demo URL

http://preview.thesoftking.com/thesoftking/applanding/

High Resolution

Yes

Software Framework

Laravel,

Files Included

JavaScript JS,HTML,CSS,PHP,SQL,

Video Preview Resolution

Tags